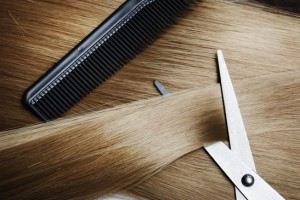 Plush Salon and Spa offers a full range of options when it comes to womens haircuts.  We know the in's and out's to finding and creating the right look for you.
Basic Guidelines for Womens Haircuts
There are no beauty rules that say a woman can or cannot have a certain type of hair but there are some helpful tips when it comes to womens haircuts.  Depending on the shape of your face, certain styles will fit better than others.  Not sure which face shape you have?  Click here for some help!
Different Lengths for Different Womens Haircuts
Long Hair – Women's haircuts with longer lengths enable you to do a lot with your hair, including getting those long and flowing curls and a brilliant shine.  Longer hair is also perfect for layers and achieving some really sleek styles.
Short Hair  – Short women's haircuts can add a lot of personality and style. Go for a a sleek, chic bob, or go bold with a super-short chop. There are plenty of great styles and options for shorter hair lengths.
Medium Hair – Not so short, but not too long, either.  Medium length hair can be perfect for a number of different women's haircuts.
Womens Haircuts and Style for Every Hair Type
There is a perfect hairstyle for every type of hair out there! It's important to remember that it's not all about what type of your you have. It all comes down to the style of cut you go with.
Getting the proper cut can make a head of hair behave for any woman. Straight women's haircuts done the right way can make your hair look full of life. Applying the right technique and cut to your wavy or curly hair can eliminate a lot of frizz while adding the right amount of bounce.
Contact Plush Today to Schedule Your Appointment
Not sure which cut or style is right for you?  Stop in or contact us today to schedule a hair consultation.  We'll work with you to determine what type of style and cut could be the best fit for the look you wish to achieve.