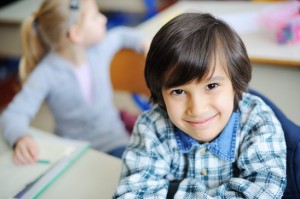 Plush Salon and Spa are the specialists to rely on when it comes to childrens haircuts. Age, style, length and age are all things to take into consideration when choosing the right fit for your child.
Childrens Haircuts For All Ages
Whether you have toddlers or school-aged children, or both, smart parents know that kids get active and childrens haircuts are always changing.  Your beautiful two-year-old girl with a head full of curls may have completely different hair style needs as a curious 4-year-old. For little boys, a bowl-cut is cute and easy to manage at two or three, but gets a little more difficult to upkeep as he gets older and is on the go. Teenagers also have a lot of different styles and requests to keep up with.  New trends and hair styles are always becoming popular.
Making Sure Your Childrens Haircuts Are Right
Most parents are on the go. The best approach for many parents is to be realistic in terms of effort and care for your childrens haircuts.  For toddlers, you may want to consider going for the shorter cuts and styles that are easier to manage. If your child has very thick and lush hair, keep it cropped short while he's young and bound to get into lots of mischief. If your little girl runs when she sees you with a brush in your hand and getting out tangles is a recurring issue, a short cut may be of great help and make it easier to manage.  But all children are unique and so are childrens haircuts.  Our professionals are here to help you determine which style is best.
Schedule Your Childrens Haircuts With Plush
Contact us or stop in and visit us today for a consultation for your children and to learn more about which cut suits them best.  We also accept walk-ins and can  work with you to figure the best options for the look you're trying to achieve.  Childrens haircuts have never been easier!